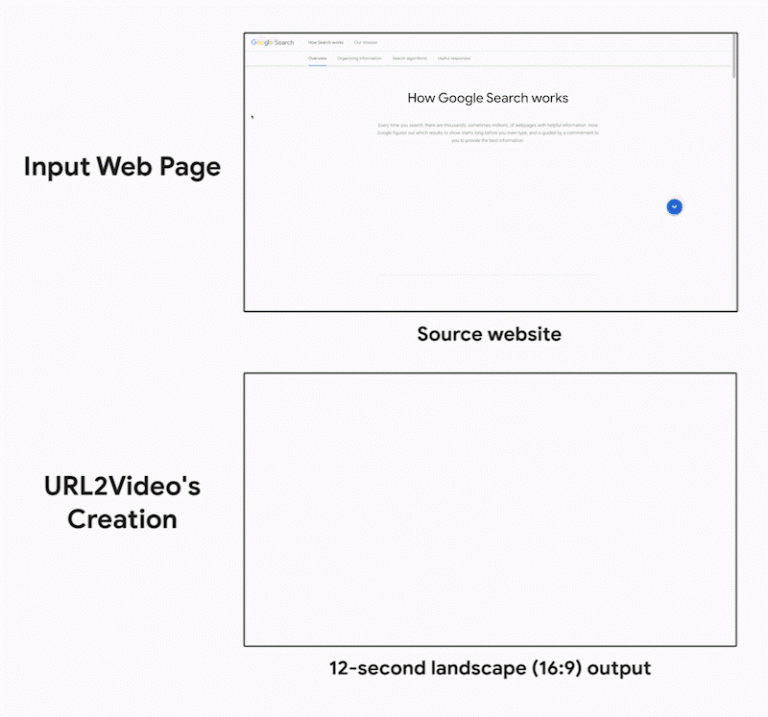 URL2Video: Developed By Google To Automatically Generate Marketing Videos From Web Pages!
3 main points
✔️ Automatic generation of promotional videos by simply specifying the URL of a web page
✔️ Optimization of the video, taking into account the user-specified video scale, video size, and aspect ratio
✔️ Interviews with designers and general audiences, as well as online surveys, confirmed the usefulness of this tool.
Automatic Video Creation From a Web Page
written by Peggy Chi, Zheng Sun, Katrina Panovich, Irfan Essa
(Submitted on October 2020)
Comments: Accepted at UIST 2020: ACM Symposium on User Interface Software and Technology (2020)
Subjects: -
Paper
Overview
These days, it is common for every company to have a website for their services and products. Since brand image has a significant impact on sales and other factors, the logo, theme colors, images and other materials should all be designed down to the smallest detail to create a consistent look and feel. Many companies spend a lot of effort working with designers, engineers, marketers, heads of service and PR to create them.
Also, more and more people are promoting themselves with videos that are highly appealing. However, it is difficult to use material from a website as it is, and creating a video is an additional burden.
Furthermore, promotions are nowadays required for different media to suit the target audience, and multiple versions of videos are being published for each medium to optimize the viewing experience. As this paper shows, this is likely to be the case for nearly a third of advertisers in 2019.
However, in order to create multiple videos, you need to meet the requirements of each medium, including aspect ratio and video scale. In some cases, you may need to use a consistent brand image. Some items will need to be fine-tuned in terms of color, size and layout.
Although video creation services are emerging, video creation is still It's a heavy burden on the designer. This is still a difficult situation for companies with few resources to tackle. Therefore, this paper takes advantage of the web page material that many companies already have for their services and products to We have proposed and tested the usefulness of URL2Video, which automatically generates promotional videos. The videos are It is optimized for the scale and aspect ratio of the video that the user specifies.
To read more,
Please register with AI-SCHOLAR.
OR
Categories related to this article